Business Services are Dedicated to Your Success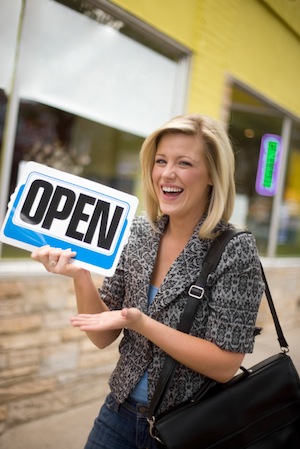 Las Vegas Business Information: Business Friendly
Perhaps you have the notion of starting your own business when you move to Las Vegas. If so, you are heading in the right direction. Besides fewer taxes, a strong and responsive local government, and an established infrastructure, you will appreciate the unique and welcoming attitude Las Vegas shows its new businesses. We have everything you need to establish yourself. Las Vegas represents everything you could ever hope for in an accessible, global economy. All you have to do is make some strong connections and get started.
Las Vegas Business Services: A Portfolio of Success
This online Las Vegas relocation guide is your key to business services. We feature Las Vegas information on obtaining a business license, obtaining special permits, the incorporation process and several other business-focused topics. We also put you in touch with the government agencies that can provide you more information on the type of business you wish to start. The bottom line? This should be your first stop on the road to business success in your new city.
Befriending Your Business
»
Las Vegas wants you! Becoming an entrepreneur within the Las Vegas area carries with it many positive aspects. You will see that the Las Vegas metro area is free of many taxes found in other locales, and you will appreciate
Read More...
Incorporating Your Business
»
Las Vegas and the state of Nevada are very liberal with respect to the formation and maintenance of business and corporations. They actually require very little from each corporation or business. There are no IRS
Read More...
Keeping Your Business Legal
»
The State of Nevada Labor Commissioner says that you as an employer must pay time and a half of your employee's regular wage rate whenever the employee works more than 40 hours in any scheduled workweek. Employees who are
Read More...
Getting Your Business Started
»
If you are currently wondering what you need to do in order to move your life and business to Las Vegas, then you need look no further. Below is a very brief and easily understood list of the 6 basic steps. Follow these
Read More...
Connecting Your Business
»
Communication is vital to the life of your business. Las Vegas knows this better than most cities. It adopted a fiber optic and digital switching technology, both imperative in this age of information. On the same note, the
Read More...
Enticing your Business
»
The city of Las Vegas goes to quite great lengths to draw in those with an entrepreneurial spirit. In order to entice business owners to relocate to the Vegas area, the state officials have set in place more than a few economic
Read More...
Utilizing Your Utilities
»
Your move to Las Vegas will be supported by several utility companies of varying sizes. Below you will find a list of the different utilities offered, along with their locations and contact information.ElectricityNV Energy,
Read More...
Obtaining Your Business License
»
A business license is required to operate a business in the city of Las Vegas and other nearby areas. Each of the following government entities has its own agency that issues licenses to businesses located within that
Read More...
Last Revision: November 24, 2014 ( 2:34 PM)